What is Therapeutic Riding?
According to PATH International,  "Therapeutic riding is an equine-assisted activity for the purpose of contributing positively to the cognitive, physical, emotional and social well-being of individuals with disabilities."
Through gentle play, games, songs, and stretching exercises, therapeutic riding may provide riders many physical, emotional and psychological opportunities for improvements in their daily lives.

Did you know a horses' movements are similar to a human's gait?
Riders facing physical challenges often show improvements with their:
Flexibility
Balance
Muscle Strength
Personal Confidence
Life Empowerment
General Relaxation
Riders that face developmental delays and/or emotional or psychological challenges that participate in therapeutic riding programs may show improvement in their:
Personal confidence
Self-Awareness
Self-Control
Focus
Hand-empowerment
General Relaxation​
OTHER TYPES OF EQUINE ASSISTED THERAPIES
Equine-Assisted Activities (EAA)
Equine-Assisted Therapy (EAT)
Equine-Assisted Learning (EAL)
Equine-Facilitated Psychotherapy (EFP)
Hippotherapy
Therapeutic Driving
Interactive Vaulting
Our Instructors
JENNIFER YUDOW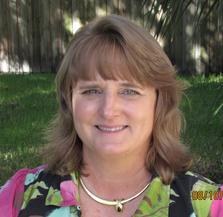 Jennifer is a Therapeutic horseback riding instructor and has over 7 years experience teaching therapeutic riding. She has over 40 years experience working with horses and horseback riding. She has completed the PATH International training courses and workshops for therapeutic riding instructor qualification.